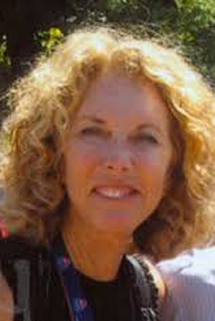 As the eldest child of George & Jeanne Austin, Pam comes from a family of professional tennis players including her kid sister Tracy, brothers Jeff, Doug, and fellow MTMCA Honorary Member, John.
Pam grew up in Rolling Hills Estates, CA and played along with her family at the Jack Kramer Club. She played college tennis at UCLA, won the U.S. Hardcourt Championships doubles title with Tam O'Shaughnessy in 1970, was a member of the U.S. Jr. Wightman Cup team, won the National Amateur Doubles title in 1971 with Margie Cooper, and competed on the women's professional tour for 5 years. She played at the French Open, Wimbledon, and US Open. Pam also played on the World Team Tennis Denver Racquets, and played mixed doubles in Europe with Oscar Wegner.
Pam has taught tennis for over 30 years and was known as "Rivier's first Lady" in her role as the Director of Tennis at the famed Riviera Country Club in Pacific Palisades, CA where she reigned for 12 years, retiring in 2016. She was named the USPTA Southern California Pro of the Year in 2001 and serves as the USTA Chair of the Davis Cup, Fed Cup, Olympic & Paralympic Committees.