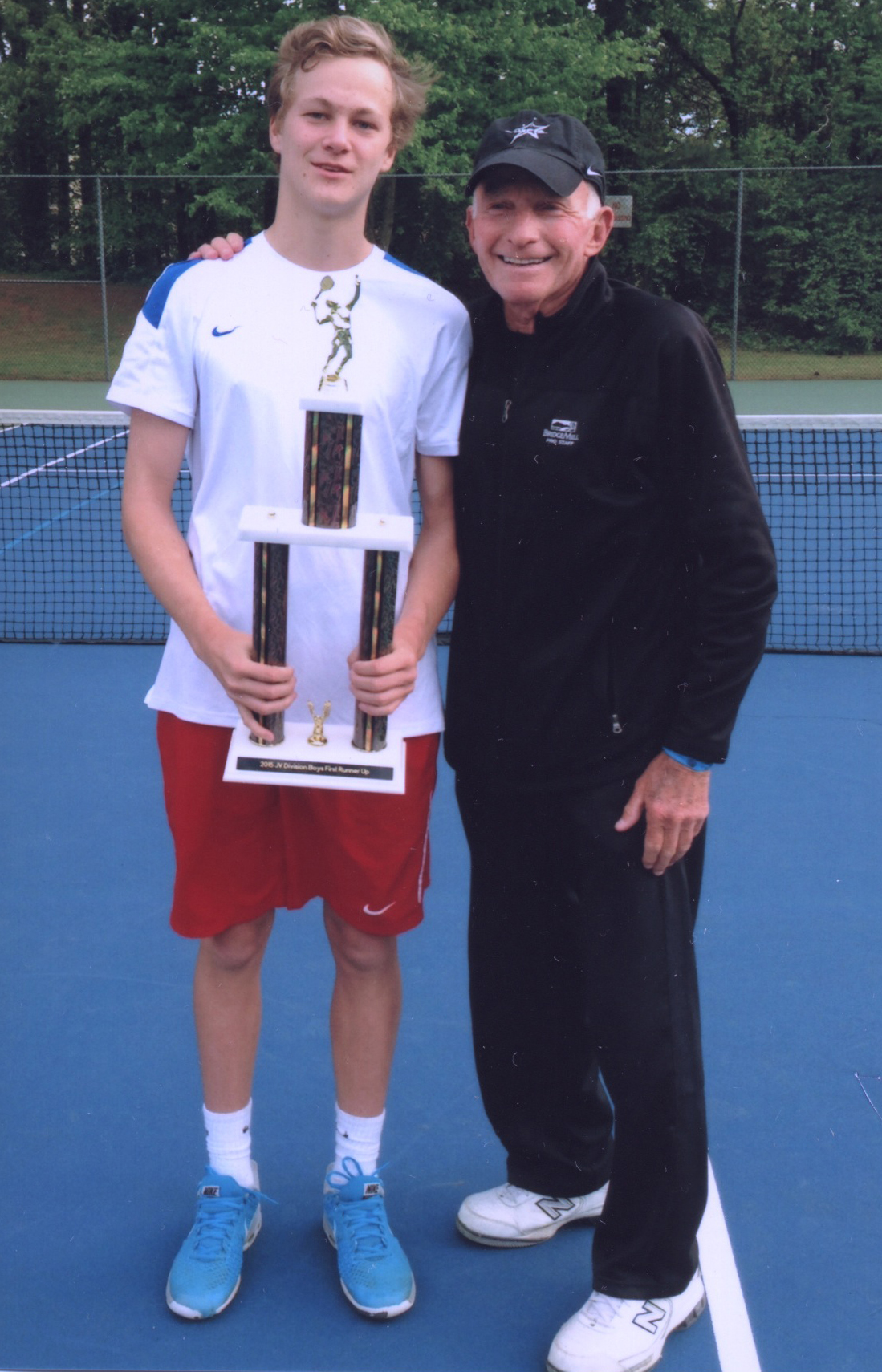 Dr. Michael S. Blass passed away on March 22, 2022, after a brief illness at the age of 80. He was wonderful in every way and he will be greatly missed.
As one of the original members of the BridgeMill Athletic Club in Canton GA, USPTA certified Tennis Pro and enthusiastic supporter of Oscar Wegner, Dr. Michael Blass adds Honorary Member of MTM-U to his list of personal accomplishments. Tennis has been such an important part of Michael's life and has given him so much that he is now, at 70-something years young, giving back to the game and helping others.
Michael was born in Atlanta, GA. In high school he played varsity basketball and track. He married his childhood sweetheart, Eleanor and they raised three children together. He graduated from the University of North Carolina, received his Doctor of Dental Surgery Degree from Emory University School of Dentistry, and practiced Restorative Dentistry for adults in Atlanta from 1965-2001. He was also an Associate Professor at Emory University School of Dentistry, Guest Lecturer at the University of Pennsylvania School of Dentistry and conducted research in his field for 36 years as well as being an Elected Member of the American Academy of Crown and Bridge Prosthodontics and Honorable Fellow and Life Member of the Georgia and American Dental Associations.
At age 34 Michael was introduced to tennis by his best friend, Coach and Georgia Hall of Fame player Joe Becknell. As Michael puts it, "I was hooked on tennis from the start." At 45 Michael started playing tournaments in both doubles and singles and continued until the age of 65. He always held a ranking in both and in 1992 he was ranked #2 in Georgia in doubles with Joe, his partner of 25 years.
After retiring from his career in Dentistry Michael started teaching tennis full time. He became a staff member at the Bridgemill Tennis Club. He became USPTA certified at age 70. In 2011 a court was dedicated to Michael at Bridgemill with the inscription "In appreciation for your passion for tennis and dedication to helping those that play".
Michael has coached many teams to City Championships in the Atlanta ALTA league, including two winning women's teams at the AA-1 level. His wife of 53 years and the love of his life, Eleanor, was a vital part of those teams. She passed away in December 2014 after a 3-year battle with pancreatic cancer.
Shortly thereafter fellow Dentist and MTM certified Coach, Larry Buhrman introduced Michael to Oscar and MTM. As he describes it, "I was fascinated by Oscar's book and his teachings, and I have been using and studying them ever since. I have had amazing results and I only wish I would have known about Oscar earlier. Tennis is a game for life and it has been responsible for keeping me alive. Thanks to my wonderful and generous students and being able to learn Oscar's method I enjoy teaching tennis more than ever!"
Today Michael teaches 6 hours of private lessons 5 days a week to players aged 8 to 75. In lieu of payment for Michael's lessons, a foundation has been set up in his name. The Michael Blass Junior Tennis Foundation's mission is to support juniors by providing opportunities for them to develop physically and mentally through the game of tennis. One of the ways the Foundation gives is to provide lessons to deserving juniors who have a desire to excel as well as to juniors who would not be able to experience tennis without financial assistance.
MTM-U salutes his altruistic spirit and commitment to the game of tennis, and is proud to include him on the Honorary Member roster.