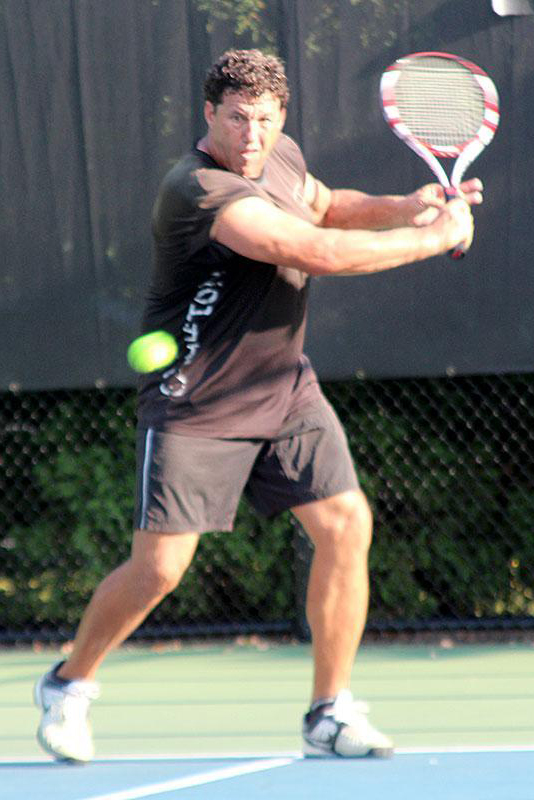 South African native John Eagleton joins the list of outstanding figures in tennis as an MTM-U Honorary Member. John has an impressive record as a junior and collegiate player, coach and innovator in tennis teaching technology.
Eagleton was the South African Junior Champion and ranked #3 junior in the world, represented South Africa in the Forest Hills juniors, finalist of the Eddie Herr Championships, was a member of the South African Sunshine Cup team and winner of the Copa del Cafe. As winner of the major junior title in his native country, Eagleton shined as 4-time All-American at the University of Miami, and played on the ATP tour for 8 years. He reached a career-high ranking of 220 in singles and 105 in doubles, earning wins over 3 top 10 players.
In his coaching career John has produced over 20 professional players including a 2-time Grand Slam Doubles Champion, and has operated the Eagleton/Ferreira Tennis Academy in Longboat Key, Florida specializing in clay-court training.
Today John Is the Co-Founder and Executive Director, Tennis for SportsEDTV, and specializes in teaching the modern playing techniques of the current players on the ATP/WTA TOURS with "a system borrowed heavily from Oscar Wegner, who is considered the father of modern tennis teaching, an instructor who believes that players of every age should use the same techniques employed by the top players in the game."