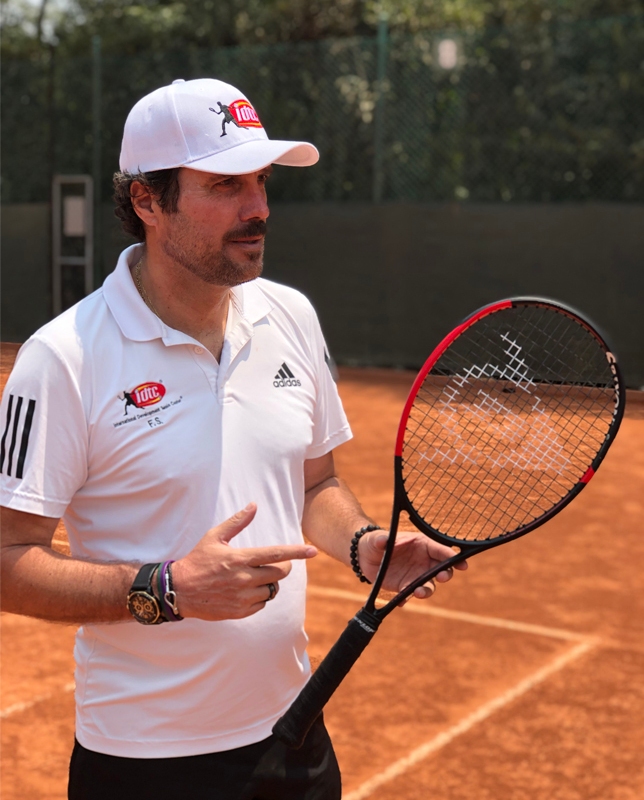 Originally from Argentina and residing in Mexico, Fernando serves as GPTCA National President for Argentina and Chile. He is a tennis expert well-known for his philosophical concepts about how to develop the game and increase participation to create a continuous educational and developmental pathway for coaches, players, parents, managers, tennis organizations and others.
Fernando has integrated many resources to increase participation in tennis and quality of the learning process. Achieving success in tennis development, creating more reliable organizations with clear positioning about how to grow tennis and make a difference for tennis players and coaches are among his top priorities.
Fernando's Segal Institute is the first worldwide private institution dedicated to elevating tennis projects to new levels that in turn lead to superior growth. After 40 years of successful endeavours, Fernando has created an organization with the knowledge, expertise and positive outcomes to help coaches, players, tennis clubs and organizations achieve and surpass their goals with efficiency models.
The main mission of Segal Institute is to create tennis leaders who develop tennis everywhere with great personal integrity, professional and scientific approaches with high-quality programs targeting the needs of every person, project and organization.
Fernando has authored 11 books, hundreds of articles, 10 tutorials and dozens of videos that reflect his philosophical principles.
He is also a dedicated husband and father of five sons.