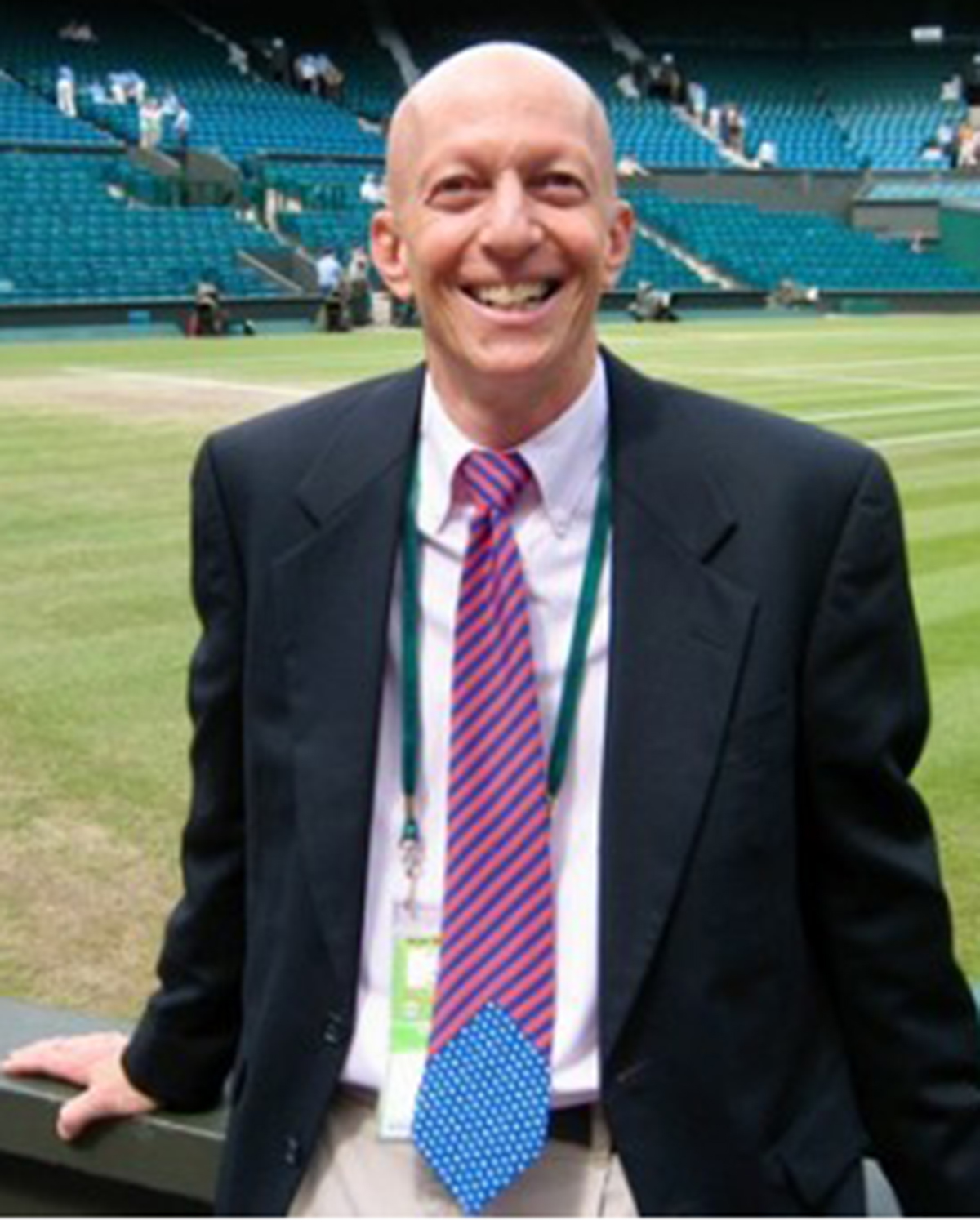 LOCATION
west Palm Beach, Florida
When it comes to championship sporting events, there are few TV Sports Directors more experienced or passionate about their work than 16-time Emmy Award winner, Andy Rosenberg. Committed to excellence in directing and producing live network television including 11 Olympics, 22 Wimbledon Finals, 12 NBA Finals, 7 World Series and 3 Super Bowls, Andy has been involved with many innovations including the development of new industry standard camera angles and 3-D production. He conceived, worked in development, and was first to use cameras that are now standard in sports coverage. Andy has been recognized for outstanding interpersonal, communicative, motivational, and creative skills. His career encompases the whole gamut of spectator sports, including track and field, basketball, skiing, football, hockey, golf, baseball, soccer and horse racing in addition to tennis.
Having experienced Wimbledon, the French Open, The US Open, Fed Cup and Davis Cup up close and personal, Andy is also particularly passionate about his own tennis game. He has worked one-on-one with Oscar Wegner to up his ability and appreaciation of the sport. Oscar credits Andy with giving the TV audience the ability to see tennis from a dynamic perspective allowing the viewer to observe and experience those aspects of modern tennis otherwise overlooked.
Says Andy, "Oscar has broken the mold in understanding the modern tennis stroke. In working with him and watching super slo-motion sequences of the top pros, I have seen the genius of Oscar's analysis of their dynamics and technique. He has translated that into effective teaching methodology that is easy and fun to learn from."