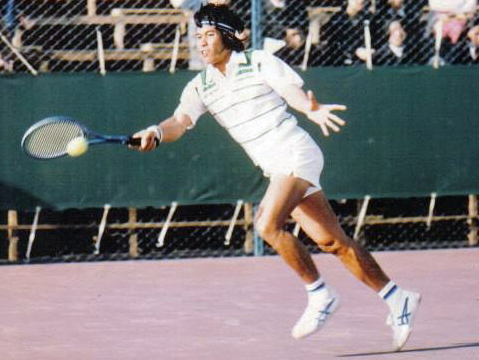 Alex has a fascinating history in tennis that includes being the youngest Philippine Davis Cup player in 1968 at the age of 18 (and continuing to play Davis Cup for 10 years), Double Gold Medalist in the SEA games, and former Philippine #1. Alex was known as a "topspinning player who introduced power tennis to the Philippines". In addition to his USPTA professional certification he decided to become MTM certified in 2016.
With an ATP career high ranking of #262 (1974) Alex earned singles wins over Jose Higueras (Spain), Uriel Oquendo (Colombia), Tsuyoshi Fukui (Japan), Greg Braun (Australia), John Bartlett (Australia), Vincent Lawrence (Great Britain) double wins over Milan Holecek (Czeckoslovakia), exhibition doubles win over Arthur Ashe and Bob Lutz partnering with Eddie Cruz, Illie Nastase and partner, partnering with John Newcombe, and battle of the sexes win over Martina Navratilova and Yvonne Goolagoong partnering with Macky Dominguez. He was the 1981 PSA Tennis Player of the Year
Alex coaches in Southern California and is a member of the Walnut Ranch Park-Walnut CA, Shadow Oak Park-West Covina CA, Chino Hills Tennis Club-Chino Hills CA, and Long Beach Banning Tennis Club-Wilmington CA.
As a leader in the organization Friends Of Philippine Tennis, Alex oversees the donation and shipment of tennis equipment to youth in the Philippines, and has hosted several MTM coaching certification clinics there.
He has been married to Teresita Acevedo Marcial for 43 years, has 2 children and 4 grandchildren.