Sale!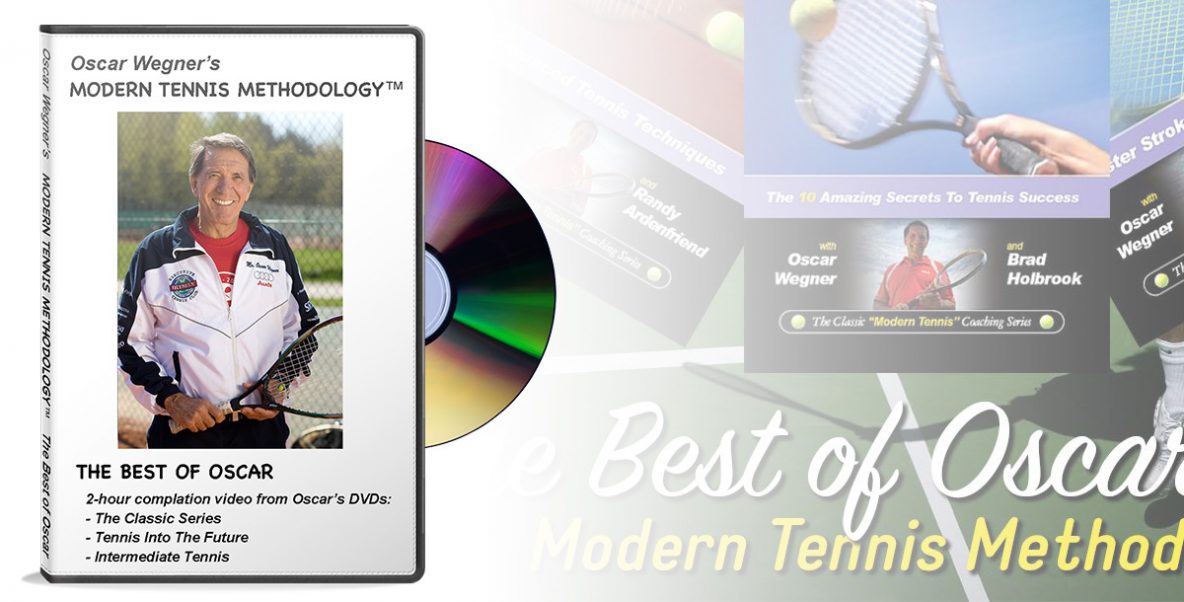 The Best of Oscar (DVD)
$10.00
NEW RELEASE: "THE BEST OF OSCAR" Modern Tennis Methodology. Learn what happened around the world that changed tennis instruction for the better, making tennis an easier game to play!!! Free shipping.
Out of stock
Description
Free shipping is included in this release offer! (only for this DVD)
Revolutionary! Ahead of the industry! Astonishing DATA which will deeply affect tennis coaching and the way you play. Takes players to a new level with the application of astoundingly simple techniques that you only see employed in full by the top players in the game.
It takes years to find this by practice and trial and error. With this knowledge, it will take you just hours.
This is a TWO HOUR DVD compilation of the best of Oscar Wegner's video instruction. Makes tennis easy and helps find the thread that weaves together a COMPLETE game.
Arranged in a stroke-by-stroke sequence, this new DVD makes it very simple to improve each aspect of the game individually. Bit by bit, the player discovers new heights of confidence, ease, control and feel, and natural moves for strokes, court coverage and recovery. It allows a full understanding of what the top pros do, including how to handle fast balls to turn them around with accuracy and effectiveness and minimize errors.
"THE" BEST OF OSCAR" DVD shatters the barriers and misconceptions that have kept any player from improving and playing his personal best. This DVD makes improving your tennis game not only possible, but easy – GUARANTEED! Oscar's promise: COMPLETE satisfaction or your money back.