Sale!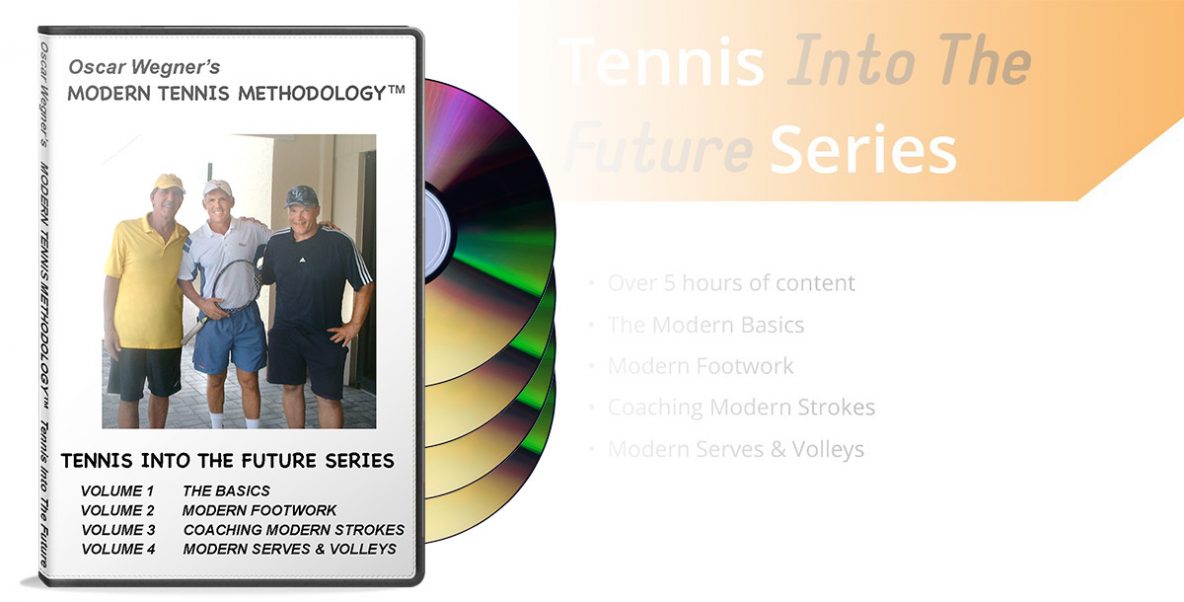 Tennis Into the Future Series (DVD)
$65.00
Tennis Into the Future Series of 4 DVDs plus BONUS The Best Of Oscar DVD (plus $10 shipping).
Out of stock
Description
Tennis Into The Future Vol. 1 – Modern Basics (45 minutes)
First in a new series of DVDs, The Basics sheds new light on the fundamentals of MTM™ (Modern Tennis Methodology) and addresses the issues that have kept players and coaches in the dark until now. This DVD is a great 21st century introduction for those new to MTM as well as a timely review for existing followers of Oscar's method.
Tennis Into The Future Vol. 2 – Modern Footwork (100 minutes)
Full of surprises, probing questions and amusing moments as well as clips demonstrating the principles discussed, Modern Footwork will entertain and enlighten viewers. A fascinating interview on biomechanics with a leading chiropractic sports specialist is also included.
Tennis Into The Future Vol. 3 – Coaching Modern Strokes (90 minutes)
Revolutionary! Ahead of the industry! 29 segments full of astonishing DATA which will deeply affect tennis coaching. Taking players to a new level with the application of astoundingly simple techniques that you only see employed in full by the top players in the game. It took them years to find this by practice and trial and error. With this knowledge, it will take you just hours.
Tennis Into The Future Vo. 4 – Modern Serves and Volleys (90 minutes)
Completes the set by revealing Oscar's secrets on 2 of the most critical yet misunderstood components of the game, the serve and the volley. A COMPLETE, thorough description that will take your serve and your volleys to a whole new level of power, accuracy and ease. Includes drills.